There is little correlation between the level of concern people feel about their healthcare and actual health indicators, or actual expenditure on health, explained Bobby Duffy, managing director of Ipsos Mori's social research institute, as he delivered the opening keynote at the third European Healthcare Design Congress in London on 12 June.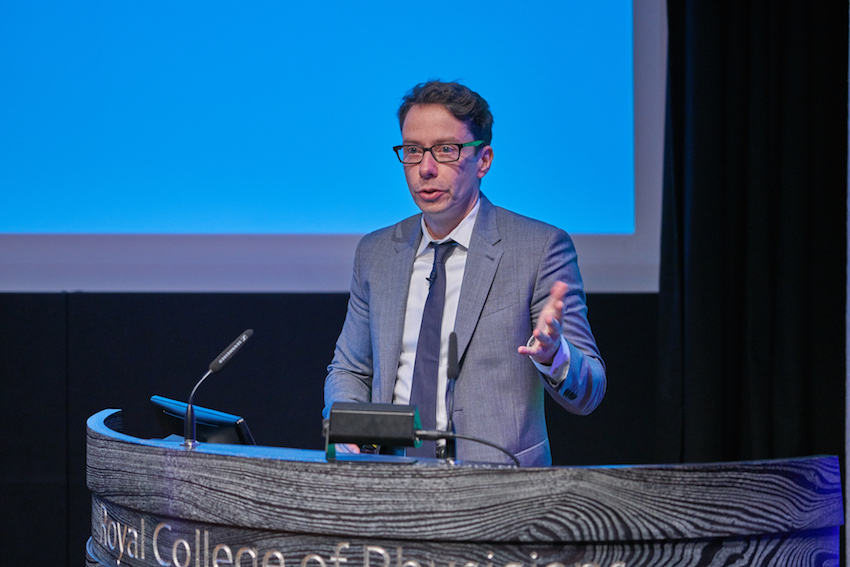 Leading a packed auditorium at the Royal College of Physicians through a mix of global statistics, which helped illustrate perceptions around health and healthcare, Duffy highlighted the contrast between the 'worried well' developed world – of which the British are the most worried – and emerging health economies.
He said: "You've got this contrast between countries that think [their healthcare] is good but are worried about the future – the developed countries – and then the likes of Peru, Brazil and China, which don't have very high current ratings but have an expectation that things are going to get better."
Looking at the perceptions of quality of care and proportions of GDP spent on health among different countries, there's a pretty weak link between the two. In Britain, for example, around seven in ten people currently view healthcare as good and the country spends about 9 per cent of GDP on healthcare services. The level of expenditure is not hugely different to Poland, which spends 6 per cent of GDP on health services, but here only about one in ten people rate their healthcare system as good.
Perceptions versus reality
The notion that perceptions do not always reflect reality was one of Duffy's key lessons, illustrated most sharply in a survey where people across 40 countries were asked what proportion of GDP is spent on health services each year.
"It's about 8 per cent when you average it across these 40 countries," explained Duffy. "But the average guess on spend across the 40 countries was 21 per cent – that is more a reflection of the importance people put on health than any statistical analysis they're doing in their heads at the time."
Returning to the 'worried well' finding, funding of the NHS is the main reason why people are concerned about the future of healthcare in Britain.
Duffy elaborated: "If you ask people what are the most important two or three things that need to be protected from cuts, it's the NHS that comes out on top, with 88 per cent saying it should be protected. As Nigel Lawson famously said, 'it's the closest thing we have to a religion'."
While the ageing society is often cited as a huge factor in the level of public concern about the future, Duffy pointed out that obesity, particularly among the younger generations, is also a major worry.
Rebutting evidence contained in a report by Goldman Sachs, which argued that wellness among millennials is a daily active pursuit, Duffy argued that "instead of being less overweight, they're probably the first generation where half of them are overweight while they're in their twenties".
Again, perceptions on this issue do not tend to match reality. In a global survey, Ipsos Mori asked participants out of every 100 people aged 20 or over, how many people they thought were overweight or obese. In Britain, the average guess was 44 per cent, compared with the reality of 62 per cent; and in Saudi Arabia, people estimated that just 28 per cent of people were overweight or obese, when the real percentage is 71 per cent.
Health awareness on the increase
There are some signs that technology is beginning to help people manage their health and lifestyles, with 12 per cent of people surveyed across 23 countries saying they currently use health apps. But the same proportion says they used to use them but have since stopped.
"That's probably due to the limitations of what people do, as well as people's lifestyle choices," said Duffy. "The potential is there but it's not being realised yet, because of the limitations of the technology so far."
Concluding on a positive note, Duffy said there was still a great deal of optimism about the future of healthcare and medical innovation. Across 23 countries, 50 per cent of people agree that one day all disease will be curable. It's a view that varies across countries, with Britain, Germany and Sweden more skeptical and rational, but in emerging markets – where the bulk of the world's population lives – expectations are high that human disease could one day be wiped out.