Bas Molenaar, a former partner of Dutch firm EGM architects, received the acclaim of the European healthcare design community last week when he was honoured with the Susan Francis Design Champion Award 2018 at the European Healthcare Design Congress in London.
Awarded to a visionary leader in healthcare who has championed, advocated and monitored the value of design across major healthcare projects, the special individual prize was this year renamed in honour of the late Susan Francis – co-creator and driving force of the European Healthcare Design Congress – who sadly passed away last year following illness. The prize is the signature award of the European Healthcare Design Awards, organised by Architects for Health and SALUS Global Knowledge Exchange.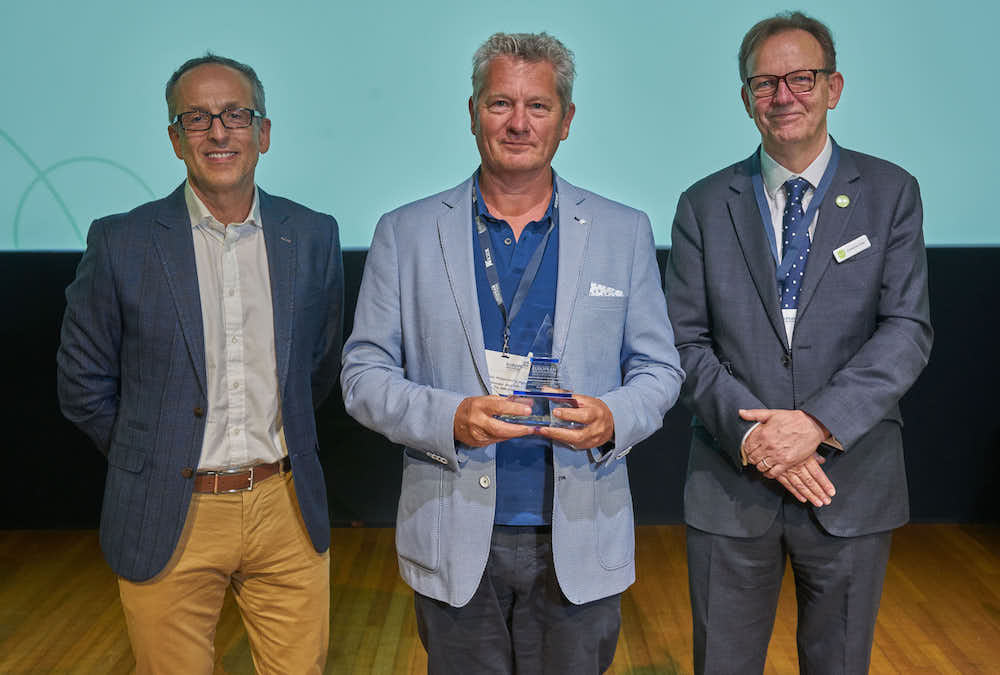 Beginning his career at EGM with Prof. dr. Wout Eijkelenboom, one of the founders of the practice, Bas became a partner in 1993. Between 2004 and 2010, he was also Professor of Construction and Health Care at the Technical University in Eindhoven.

The awards jury praised Bas for his collaboration with stakeholders around the world, his active dissemination of knowledge and expertise, and his work in inspiring students. He was also recognised for his work as an architect on major projects such as the Wilhelmina Children's Hospital in Utrecht, the Tony Molleapaza Rojas Children's Hospital in Peru, and Rotterdam's Erasmus Medical Centre – one of the largest healthcare design and construction schemes in Western Europe and due for its official opening this September.
Receiving the award, Bas thanked his clients, students and colleagues at EGM, adding: "I like people more than buildings," and emphasising the strong collaborative spirit that the European Healthcare Design Congress epitomises: "Architecture has no boundaries."
The Susan Francis Design Champion Award is supported by Integrated Health Projects.